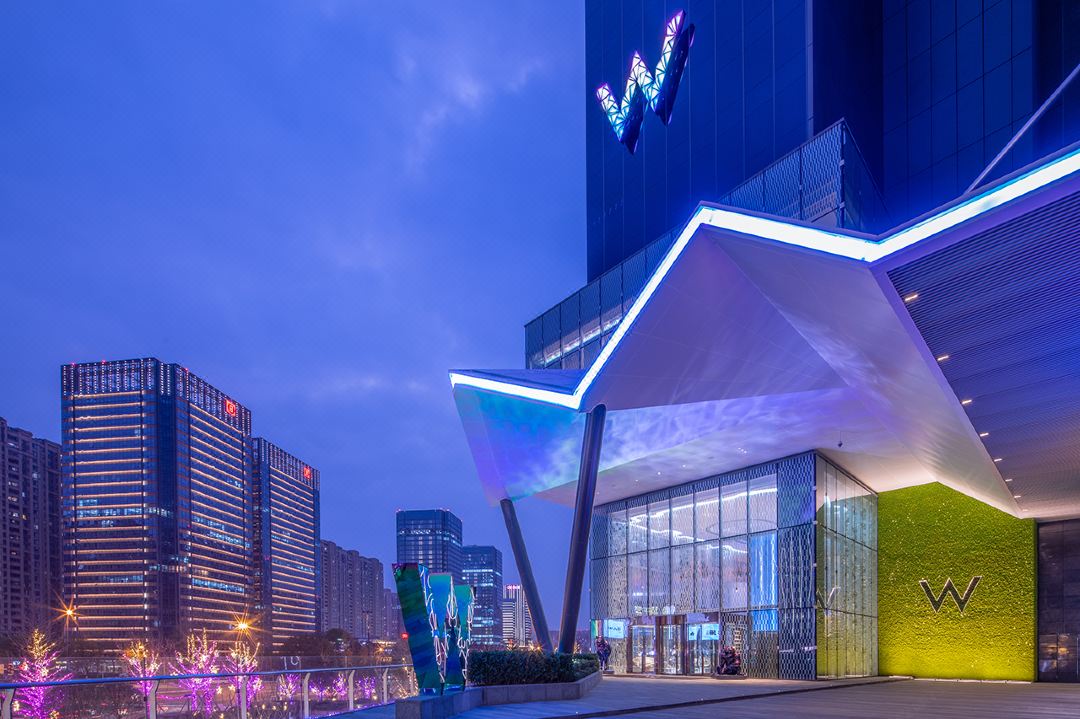 The W Chengdu is one of the newest hotels in Chengdu, having opened in 2020.
With Chengdu South Railway Station just 4km away and Shuangliu International Airport only 12km away, transportation is very convenient. Transportation around the city is also convenient, with Jiaozi Avenue Metro Station within walking distance. With Xinyu Park, Lichaohangkong Museum and Gu Jinci Temple all within a short distance, there is no shortage of things to do in the area.
After a long day of sightseeing, guests can retire to the comfort of the hotel. Airport pickup can be arranged by the hotel upon request. For those driving themselves, parking is provided on site.
When it comes to Chengdu hotels, the W Chengdu is highly regarded for its excellent facilities. This hotel is particularly popular with those traveling on business.